Why JCCS?
We inform
Every aspect of finance – for your company or family – impacts the decisions you make. We see beyond spreadsheets and tax forms to help inform those decisions and contribute to your success.
We engage
Effective advisory requires an engaged team of professionals. Yours will be. We will focus on your goals and bring in the right people with the right knowledge when it can have the greatest impact on you.
We build
Sound relationships help sustain growth. At JCCS, we offer the diversity of services and range of expertise to not only advise you now, but as your situation changes and your aspirations grow.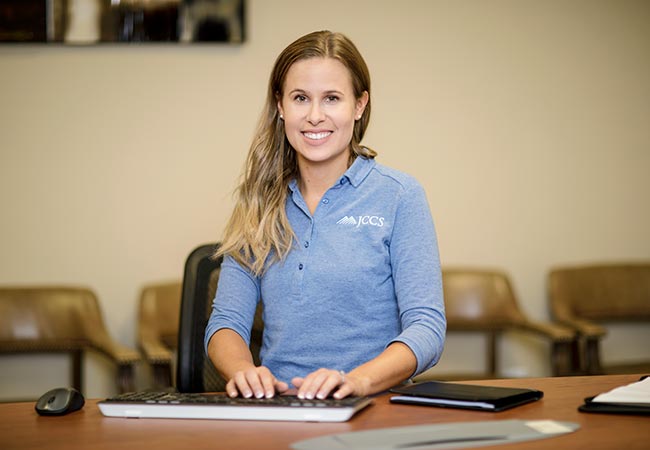 You define.
We deliver.
The future you see for your company, employees or family is the future we see. Getting there means navigating change and making sound, insight-driven decisions. We deliver integrated suites of business services that help you understand, strategize, decide and, ultimately, succeed.
Large Business
Small Business
Personal Finance
Sustaining high performance means answering complex questions. Should I expand into a new market now or wait? Will tax code changes impact my purchase of new equipment? Is it more feasible to acquire the competition or to outperform them? The answers to such questions require a deep understanding of strategic options, corporate finance and business implications. Through attention to quality and sheer business insight, we deliver that across a full suite of services.
Preparation of annual income tax returns
ACA reporting and compliance filings
Business valuation
More complex tax challenges including R&D credits, sales and use taxes, and more
Retirement plan set up & administration
Payroll services
Business succession planning, including "Key Man" insurance
Biannual consulting & financial statement review
THE FIRST DECISION IS GETTING IN TOUCH
Owning a small company raises big questions – be it a venture-backed startup or a third-generation family business. How much capital do I need to fund projected growth? What are the pros and cons of adding health coverage? When should I start succession planning? Tough questions all made easier when you have an advisor who invests time, insight and a bit of sweat equity in helping you answer them. Every service we deliver comes with just that kind of advisor.
Preparation of annual income tax returns
Payroll services
Bookkeeping services
Development of a long-term business plan and Key Performance Indicators
The JCCS "10-point financial health" annual analysis and review
Preparing financial statements
Designing benefits to maximize cash management and tax planning
Valuations, due diligence, planning for and executing transactions
THE FIRST DECISION IS GETTING IN TOUCH
Yes, people do financial planning with phone apps. They do their taxes online. That doesn't mean they should. Personal finance can be complex and what seems a small decision can have significant impact on your quality of life, retirement and estate. At JCCS, we believe that getting taxes right, choosing appropriate investment vehicles, setting insurance levels, understanding implications of actions like selling land, and so on, are vital to your future. We deliver our services with that in mind.
Preparation of annual income tax returns
Year-end tax planning session
Wealth management
Real estate tax
Insurance and investment planning
THE FIRST DECISION IS GETTING IN TOUCH
NEWS TO KNOW
Paycheck Protection Program-Frequenty Asked Questions
You are invited to a Zoom webinar. When: Apr 10, 2020 09:00 AM Mountain Time (US and Canada) Topic: JCCS LIVE COVID-19 Relief Update Q&A Please >>
April 3, JCCS hosted its first-in-this-series of financial webinars – follow the links here to watch the presentation or review the slides. JCCS professionals discussed the >>